CAD (Computer-Aided Design) has become an essential tool for many professionals working in the design and engineering industry. Having the best monitor for CAD software is essential to ensure accuracy and productivity. A monitor designed specifically for CAD can make the difference between success and failure when it comes to the quality of your designs. In this review, First, we'll discuss the need for a CAD monitor and what features to look for when choosing one. And we'll also go over the top three monitors available in the market today.
The Importance Of Having the Best Monitor For CAD
CAD, or Computer Aided Design, is software to create detailed models and drawings. While CAD programs provide a variety of tools for creating these models and drawings, one of the most important aspects of a successful CAD program is having the right monitor.
Having the best monitor for CAD is essential because it ensures that all of the fine details are displayed clearly and accurately. If you are using a standard computer monitor, you may not be able to see all of the subtle nuances of your design, which can be critical in terms of accuracy. Furthermore, if the colors aren't correctly represented, this can lead to errors in the final product.
Monitors designed for CAD also have higher refresh rates and faster response times than traditional monitors, as this reduces input lag and helps to reduce eye strain when working for long periods.
Features To Look For In Best Monitor For CAD
There are certain features to look for while buying the best monitor for CAD software;
Resolution: Look for a monitor with high resolution, such as 4K or 5K. It will give you sharp images and clarity when viewing CAD drawings.
Refresh Rate: Look for a monitor with a higher refresh rate to ensure a smooth viewing experience while working with CAD drawings.
Color Accuracy: Good color accuracy is essential when viewing CAD drawings accurately. Choose a monitor that offers a wide range of colors and has good color reproduction capabilities.
Viewing Angle: Make sure the monitor offers an IPS panel for better viewing angles. A monitor with a wide viewing angle is crucial to view CAD drawings from different angles.
Size: Choose a monitor with a large enough screen to fit all your design elements without having to scroll around.
Ergonomics: An adjustable stand is essential to adjust the monitor to your desired height and angle for better ergonomics and comfort while working with CAD drawings.
Best Monitor For CAD Recommendations
Our top three picks of the best monitor for CAD include;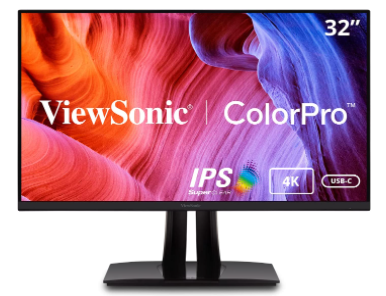 ViewSonic VP3256-4K – is a 31.5-inch monitor with a 4K resolution and 10-bit color depth. It also covers 99% of the Adobe RGB color space and 85% of the DCI-P3 color space for professional accuracy. It features HDR support for lifelike images and incredible detail. Plus, it comes with Picture-in-Picture and Picture-by-Picture support for multitasking, and swivel, tilt, and pivot adjustments for ergonomic comfort.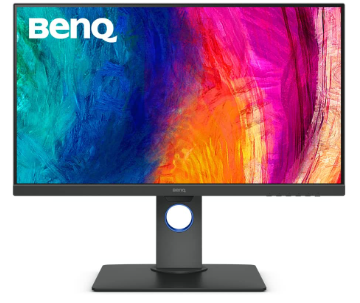 BenQ PD2700U 27 Inch 4K UHD IPS Factory Calibrated Computer Monitor – offers a 4K UHD IPS panel that is factory calibrated, providing superior color accuracy and color uniformity. With 100% sRGB and Rec. 709 color space coverage for the best color representation. Additionally, it has extensive connectivity options; DisplayPort, Mini DisplayPort, and HDMI, plus USB-C with 65W power delivery, allowing for easy connection to your laptop or PC. Its ergonomic stand also allows for height and tilt adjustment for optimal viewing comfort.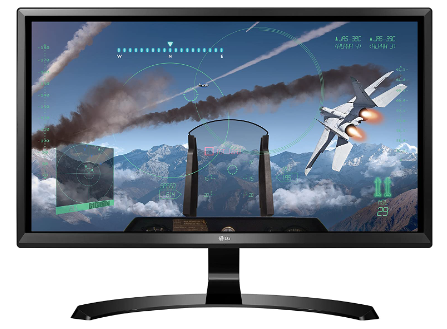 LG 24UD58-B Monitor – is a 24-inch monitor that features a UHD 4K display with 8 million pixels, giving you crisp visuals and plenty of detail when creating intricate designs. It has a wide viewing angle and a two-sided tilting feature that allows you to adjust the monitor to your preferences for optimal comfort and visibility. It also features AMD FreeSync technology to minimize input lag, stuttering, and screen tearing. It has a height-adjustable stand to customize the monitor according to requirements.
These are in different sizes but with splendid color accuracy and picture quality. You can doubt-free choose any size and any of them that comes within your budget!
Stay tuned to hightechreviewer.com If you want more exciting guides and reviews regarding technology, stay tuned!
Read More: Best mouse for photo editing